The Good Human Project is unique.
We partner with your school and co-design the aims for inquiry programmes with your students and teachers based on the Good Human Project Model. The Good Human Project staff then create a unique programme specifically for your group of students. We link with the community for real life experience and learning opportunities.
We focus on four essential themes - Generate, Collaborate, Investigate and Participate. The themes thread across each year level and link to the New Zealand Curriculum. We connect these themes to three core areas - wellbeing, environment and community.
Our facilitators are registered teachers and they facilitate the programme.
​
WHY ARE WE UNIQUE?
We partner with business, industry and community organsiations to provide work experience and prepare young people for employment.
We co-design culturally responsive, experiential learning opportunities with innovative teaching and learning approaches linked to the New Zealand Curriculum.
We connect research and practice in the areas of positive youth development to ensure learning opportunities are current and founded on evidence of best and next practice.
Our learning activities provide young people with opportunities to lead and learn with agency, amplifying their personal strengths as socially responsible, resilient, lifelong learners.
​
Contact us to meet and discuss your needs.
The Good Human Project Model for growing youth potential and learner agency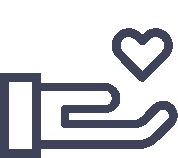 "We are not perfect human beings, nor do we have to pretend to be, but it is necessary for us to be the best versions of ourselves we can be"