Creating CONFIDENT Leaders
At the Good Human Project we are firm believers that you are never too young to be a leader!
We also know young people require quality learning experiences to develop their own leadership identity and enhance their leadership practices.
​
The iLEAD programme supports Year 4-8 students to explore their leadership understandings, knowledge and skills in a safe and supportive environment. Working with accredited and qualified teachers, content in the iLEAD programme is co-designed specifically for each school. Content from over 20 modules can be used to create a cohesive and needs-based programme linked to the New Zealand curriculum. Core content supports students to:
Develop personal understandings of leadership

Discover personal leadership strengths

Explore self-leadership

Enhance self confidence and resilience

Learn with trained facilitators to complete the learning modules and ignite activities
Length of sessions, timelines for learning encounters and face to face/online components are all considered in the design process so that students have maximum opportunities to engage in experiential leadership activities, embark on moments of reflection and super-charge their motivation to be effective leaders within and beyond the school gates.
For further information contact janine@theghp.co.nz
​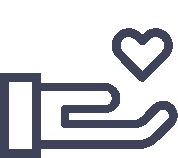 "We are not perfect human beings, nor do we have to pretend to be, but it is necessary for us to be the best versions of ourselves we can be"