Creating Resilient Leaders
Well-being For Life© is a research-informed education-based programme that responds to the many and significant challenges young people face daily. Focusing on mental health and wellbeing (including self-confidence, resilience, anxiety, stress, identity formation, social connectedness) the programme examines Hauora as a holistic concept, and supports students to develop greater self-awareness, confidence and resilience within themselves. Well-being For Life© encourages students to identify and draw on their personal strengths and support networks as they encounter different social, environmental and personal factors which influence their lives. Some areas for inclusion to consider:
​
· Self-concept exploration
· Creating and maintaining healthy relationships
· Social connectedness
· Managing myself and responding to others
· Mastering my Emotional Intelligence
· Personal styles and personal interactions
· Flourishing under pressure
· Strategies for managing stress and anxiety​
​
Well-being For Life© is aligned to the 7 principles of New Zealand government proposed Child and Youth Wellbeing Strategy and uses Mason Durie's Whare tapa Wha to examine personal wellbeing and locates this within the Good Human Project Model of Inquiry.
This programme can be completed with students at all year levels and is linked to the New Zealand Curriculum. Our qualified teachers can examine how Well-being For Life© might fit and integrate into existing teaching programmes and classroom activities.
For further information or queries about how this can be structured to suit your timetable please contact janine@theGHP.co.nz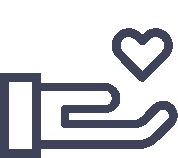 "We are not perfect human beings, nor do we have to pretend to be, but it is necessary for us to be the best versions of ourselves we can be"