Creating COMPASSIONATE Leaders
Embarking on senior leadership roles in schools requires confidence, connection and creativity. The Good Human Project works hard to support senior leaders so they can make the most of their year in and through leadership. Often senior leaders are extremely busy, balancing academic, the arts, and sporting commitments. GHP takes the stress away from embarking on leadership by supporting and growing good leaders from within in order to make a difference out there!
​
weLEAD ignites a deep set desire to make a difference. Encouraging leaders to consider the legacy they might leave, GHP works alongside senior student leaders to grow their leadership, complete social action projects and scaffold community relationships so that they make useful contributions to their community.
Students will come to understand the immense responsibility of leadership through designing and managing leadership projects in school and beyond the school gates. They will serve others through their leadership commitments and grow their repertoire of leadership approaches.
​
For further information contact janine@theghp.co.nz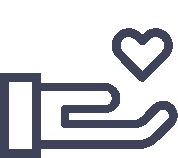 "We are not perfect human beings, nor do we have to pretend to be, but it is necessary for us to be the best versions of ourselves we can be"