Connecting youth to employment
WorkReady© prepares and connects young people to experience employment in community organisations, business and industry, reporting measurable outcomes back to schools.
​
Our WorkReady© programmes guide, prepare and support students to be successful in future employment. From growing personal and workplace skills and self leadership, through to developing personal profiles, credentialing and curriculum vitae - each learning encounter contributes to growing young people's skills and confidence to be successful in employment. We utilise our established partnerships with industries, businesses and organisations to provide real-life work experiences.
​
IVS Group and AGOGE Training support students to complete NZQA accredited programmes to enhance their employment prospects. Partnering with WorkReady© , students who successfully complete qualifications can gain further work experience by registering their interest with the programme facilitator on the day.
For further information contact jacqui@theghp.co.nz
​
​
​
​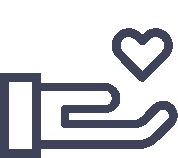 "We are not perfect human beings, nor do we have to pretend to be, but it is necessary for us to be the best versions of ourselves we can be"