Preparing Student Leadership Teams
Leadership Readiness for Formal
Roles
Gaining a formal leadership role is an exciting time and can also present a number of challenges. The Good Human Project helps student leadership teams develop their leadership ideas, gain self-leadership knowledge and focus their attention on the core business of student leadership within their school. Some areas for inclusion to consider:
​
· Leadership capability and personal capacity
· Growing leadership in others
· Relational trust
· Managing myself and others
· Mastering my emotional Intelligence
· Personal styles and personal interactions
· Leadership Wellbeing
· Strategies for Success
This work can be completed with students at all year levels, and is especially useful for students entering into leadership in their final year of school. GHP supports residential camps prior to the year beginning and often works with Year 12 students in their final weeks at school to prepare leaders for their upcoming roles.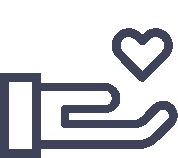 "We are not perfect human beings, nor do we have to pretend to be, but it is necessary for us to be the best versions of ourselves we can be"