Creating RELATIONAL Leaders
To sustain effective leadership, students must prepare their leadership for both within and beyond the school gates. If we can develop relationships which supports leadership to flourish, leadership can be a magical strength which extends beyond the school gates.
​
uLEAD ignites leadership creativity, passion and motivation in senior students. Stepping beyond roles and badges, leadership is explored as a phenomenon which exists relationally, preparing them for thoughtful and authentic leadership. Students will come to understand their own leadership approach, develop the skills and habits to form effective relationships with others, and explore opportunities to contribute to the community through their leadership.
​
Examine personal leadership knowledge, abilities and habits

Participate in an appreciate inquiry into personal leadership practices

Discover leadership strengths and plan to amplify these

Build trust within leadership teams

Prepare leaders for future responsibilities in school and community

Use our personality profile tool to examine how you relate with others

Work with trained facilitators to complete the learning modules and ignite activities
​
Content in the uLEAD programme is co-designed specifically for each school. The activities from over 20 modules are designed to create a cohesive and needs-based programme, linked to the New Zealand curriculum.
Length of sessions, timelines for learning encounters and face to face/online components are all considered in the design process so that students have maximum opportunities to engage in experiential leadership activities, embark on moments of reflection and super-charge their motivation to be effective leaders within and beyond the school gates.
For further information contact janine@theghp.co.nz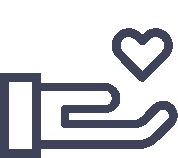 "We are not perfect human beings, nor do we have to pretend to be, but it is necessary for us to be the best versions of ourselves we can be"